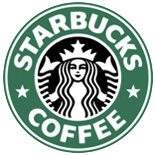 Discover our Starbucks coffee selection
The Starbucks adventure began in the 70s in Seattle, with 2 main ideas: to celebrate coffee and its rich tradition and promote human relationships.
The CoffeeShop spirit was born ! This winning recipe has enabled the opening of 30,000 outlets worldwide since the beginning. A real success that continues, as Starbucks turns to a new venture with a range of coffee pods , coffee beans and ground coffee . Discover MaxiCoffee.com's wide selection of Starbucks Dolce Gusto pods and Starbucks Nespresso pods , Starbucks coffee beans and ground coffee . The Nespresso pods are recyclable at Nespresso® collection points.
Starbucks | Dolce Gusto pods
Starbucks | Nespresso pods
Starbucks | Coffee Beans
Starbucks | Coffee gift ideas
Starbucks | All Ground Coffees
Starbucks | Starbucks Ground Coffee
Product(s) 1 to 39 / 40 (in total)