International Coffee Day - 5% OFF all coffees (excepted Tassimo T-dics and Professional coffees)
with the voucher code : MAXICD20 - Until Oct. 4th - 1 use per customer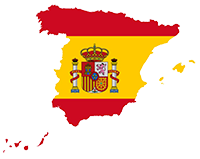 Discover our selection of coffees roasted in Spain and pick your favourite ! 
At MaxiCoffee, we have selected the best coffees from some of the best brands of Spanish coffees such as Vendin, Oquendo or Cafés Candelas.
Choose between our coffee beans, ground coffees or Nespresso-compatible capsules, all roasted in Spain.
Product(s) 1 to 24 / 24 (in total)