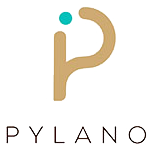 Discover our Pylano selection
Pylano offers a range of trendy products to satisfy all the desires of coffee and tea lovers in search of sharing and conviviality.
Their ease of use and design will appeal to many. The Pylano French Press with no plastic in contact with the coffee is a pioneer in the market. Its unique filtration system allows you to obtain a perfect extraction and an impeccable taste. Extend the experience with the Pylano double-walled glasses , with their high quality design and materials. You will enjoy your espressos and lattes in these transparent glasses that allow you to visually appreciate the level of crema and the different levels of your drinks. No need for a handle, the double wall protects against heat.
Pylano | Moka Pot Spare Parts
Pylano | Tea Cups and Glasses
Pylano | Mugs
Pylano | French Press spare parts
Pylano | French Press
Pylano | Glasses
Pylano | Moka Pot
Pylano | Coffee Corner
Pylano | Sales
Product(s) 1 to 39 / 46 (in total)