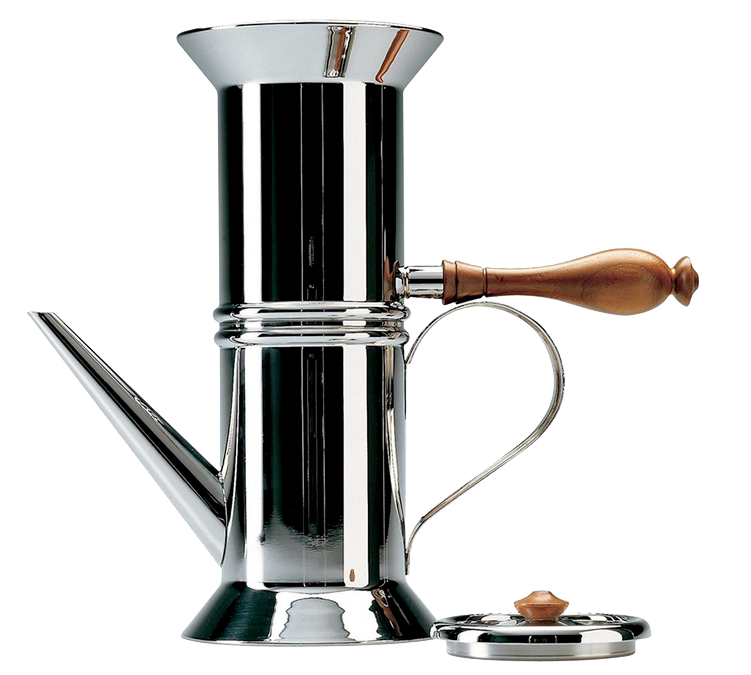 The Neapolitan coffee maker (or Neapolitan flip coffee pot) produces a rich coffee full of flavours
It is made of two parts with a pot at the top and a bottom part for the water. The filter and coffee grind go in the middle. You flip it over (using the second handle) when the water has reached the right temperature. Once the water has passed through the grind, the coffee is ready in the bottom part.
At MaxiCoffee , our experts have selected the best brands for Neapolitan coffee makers at the best prices : ILSA , Alessi , etc.