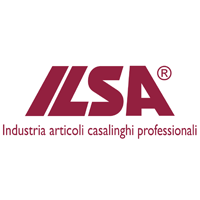 ILSA (Industria Laminazione Stampaggio Alluminio) stands for "Factory for rolling and pressing aluminium". The first ILSA-branded product to be launched was the Neapolitan coffee maker!
The brand was created in 1946 in Italy. 
ILSA is an internationally recognised company in the tableware, kitchenware and cookware professional sectors. Quality and design is the motto for this family business!
On MaxiCoffee, discover ILSA's range of stainless steel coffee makers and milk jugs.