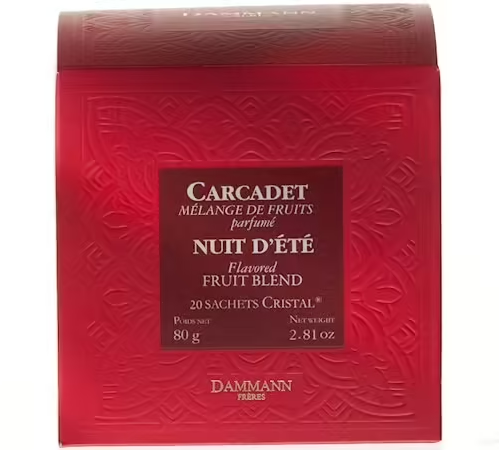 Our selection of Hibiscus Tea bags
Sourced from the finest flowers, hibiscus tea bags are bursting with a fruity and tangy flavour.
Whether you prefer it hot or iced, our hibiscus tea is a refreshing treat that's naturally caffeine-free, making it an excellent choice for those looking to cut down on their caffeine intake. With our convenient tea bags, you can enjoy a delicious cup of hibiscus tea anytime, anywhere. So why not indulge in a cup of our premium hibiscus tea and experience the refreshing taste and numerous health benefits of this exotic flower? Try it now and discover your new favourite tea ! Discover our whole selection of hibiscus tea .
Product(s) 1 to 6 / 6 (in total)