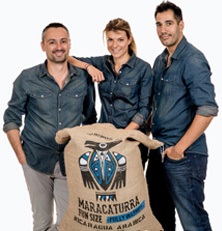 Our selection of glass teapots
Discover a beautiful collection of glass teapots : many brands and models.
Choosing a glass teapot allows you to enjoy the colour of your infusion. We have selected for you the most famous brands Bodum, Kinto, Viva Scandinavia with ABS or stainless steel filters. You will also find simple glass teapots, teapots with filter and plunger teapots. Discover all our teapots on MaxiCoffee.
Product(s) 1 to 33 / 33 (in total)
As well as being environmentally friendly, the glass teapot is a durable and infinitely recyclable material. The advantage of the glass teapot is that it does not alter the flavour of your tea as other materials such as plastic can.
Glass teapot with filter
The main accessory of a teapot is the filter. There are several types of filter and each one has its own advantages. Depending on the filter you choose, you will not get the same result in a cup. The choice of filter is just as important as the choice of teapot. The stainless steel filter does not alter the taste of your water or your tea. The advantage of the stainless steel filter is the precision of its openings and their fineness, which allow you to brew everything, even rooibos.
The plastic filter is often widely perforated, which makes it possible to brew tea leaves. The glass filter which is partially perforated to prevent the tea flowers from passing through, it perfectly reveals the aromas and the beauty of the infusion. The last two filters are to be preferred for infusions of tea bags, fruit, tea leaves or fruit.
Small glass teapot
It's nice to have a glass teapot when you have family or friends over to enjoy your chosen tea. It is important to get a glass teapot that fits the amount you want to drink.
The glass teapot is often made of a single wall. It is in direct contact with the outside temperature and can cool your drink. If you want to drink your tea over several hours, it is better to choose a double-walled glass teapot.
A glass teapot is easy to clean, if it is done after the infusion, a simple passage under water is sufficient. However, if you use your teapot frequently a more thorough cleaning with a touch of soap will be necessary. You can also put your glass teapot in the dishwasher. Do not do this if you have a double walled teapot, as you may damage the seal.
If you notice that your teapot is a little yellowed over time, it is just a little tannin. It can be easily removed with a damp cloth. Limescale may also be present in your teapot, in which case it is important to remove it quickly, as it may contain bacteria. To do this, simply pour a little white vinegar with a little hot water. Let it sit for an hour and rinse thoroughly.
If there is still residue, you can repeat the process. Once finished, your teapot will be as good as new!