MaxiSummer Special Offer:
Spend 39£ in this special summer selection and get a FREE MUG*!
(only 20 left!) +
10% OFF
with code
10SUMMER
- until 08/08/22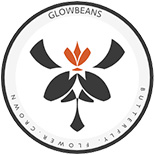 Discover the Gabi Master A, the innovative new flat bottom dripper equipped with a showerhead system for an optimal result, cup after cup.
The Gabi Master is a slow coffee cafetiere made by GlowBeans, a young Korean business, promoting quality coffee in everyday life