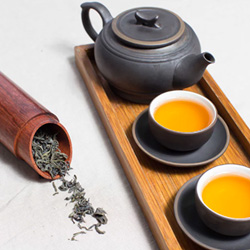 Buy our Earl Grey Tea Selection
Its name comes from an English count: Earl Grey . This tea is a blend of two black teas from India and Sri Lanka , enhanced with bergamot and either natural flavours.
While many versions of Earl Grey tea exist as it was duplicated with green tea, rooibos and even herbal tea. A few flower petals sometimes complement Earl Grey tea, offering a touch of sparkle and delicacy. Enjoy this essential tea throughout the day, ideal with a slice of orange to accentuate its citrus notes ! Find your favourite Tea on MaxiCoffee as loose leaf tea, tea bags, selection packs...
Product(s) 1 to 37 / 37 (in total)