DeLonghi Cleaning Products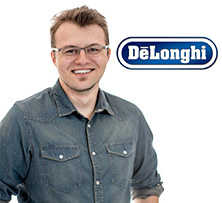 Anthony, our expert in cleaning products
Maintaining your DeLonghi espresso coffee machine is a must to ensure consistency in the quality of your coffee and your machine. We have selected the best cleaning products from the DeLonghi range: descalers, milk system cleaners, water filtering cartridges and other cleaning products so you can successfully look after your machine.
The filter cartridge is specifically designed to filter out scale and all the impurities present in water for unbeatable coffee quality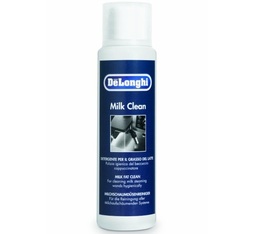 The universal Milk Clean solution by DeLonghi cleans frother tips and milk systems on all automatic machines. product contains 250ml.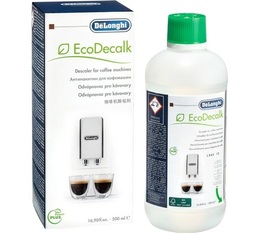 EcoDecalk descaler for espresso coffee machines and bean-to-cup machines. Protect your coffee machine from limescale and extend its lifespan. For 5 uses.
Product(s) 1 to 3 / 3 (in total)
Maintaining your machines is essential if you want to retain the taste of a good coffee and keep your coffee machine in excellent condition. Discover the range of Delonghi products, individual items or special packs to save money.