Colombian Organic Coffee Beans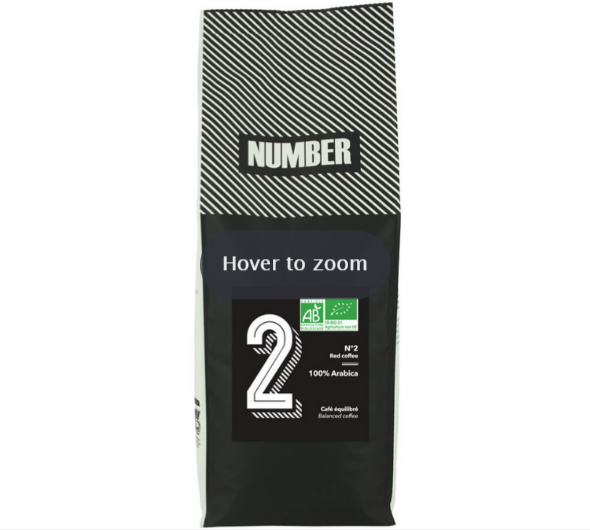 Our Colombian organic coffee beans
Introducing the rich and exquisite taste of Colombian Organic Coffee Beans !
Sourced from the lush landscapes of Colombia, these beans are meticulously grown and harvested using sustainable methods. Start your day right with a cup of pure perfection. Taste the difference of organically grown coffee and experience the true essence of Colombia in every sip. Discover the true meaning of a perfect brew with Colombian Organic Coffee Beans. Elevate your coffee experience today with our whole range of organic coffee beans !
Product(s) 1 to 15 / 15 (in total)
Colombian organic coffee beans are a popular choice among coffee enthusiasts. They offer a rich and distinct flavour of dark chocolate and are grown using organic farming methods. In this article, we'll explore why choosing Colombian organic coffee beans is a wise decision for your taste buds and the environment.
Colombian Organic Coffee Beans: A Taste of Nature's Finest
Colombian organic beans offer an unmatched taste. The fertile soil, high altitudes, and perfect climate of Colombia create an ideal environment for exceptional coffee beans. Every sip delivers a smooth, well-balanced flavour that has gained global recognition.
Colombian organic beans stand out due to their organic farming practices. They are cultivated without synthetic pesticides, herbicides, or chemical fertilisers. Farmers use natural methods to nurture the coffee plants, guaranteeing a cup free from harmful residues and chemicals.
Discover the Richness of Colombian Organic Coffee Beans
When you choose Colombian beans, you not only treat yourself to a delightful coffee experience but also support sustainable practices . Organic farming prioritises the environment, promoting biodiversity and preserving ecosystems.
Colombian organic beans come from small-scale farmers who practice fair trade . This supports fair compensation for their hard work, benefiting both their families and communities. Choosing Colombian organic beans contributes to positive change in the lives of coffee farmers.
If you're looking to buy Colombian organic beans , it's essential to know how to find the best ones that suit your taste preferences. Here are some tips to help you make an informed decision:
Researching Reputable Brands of Colombian Organic Coffee Beans
Start by researching reputable brands that specialise in Colombian coffee beans. Look for brands that have a strong commitment to quality and sustainability . Read customer reviews and testimonials to get an idea of the flavour profiles and overall satisfaction of the beans.
Consider exploring brands that work directly with coffee farmers in Colombia. These direct trade relationships often ensure better quality control and fairer compensation for the farmers. By supporting such brands, you can contribute to the empowerment of local communities.
Considerations When Purchasing Colombian Organic Coffee Beans
When buying Colombian organic beans, consider the roast level (light, medium, or dark) for flavour preference. Choose freshly roasted, well-packaged beans for freshness and aroma. Look for certifications guaranteeing ethical practices and environmental protection.
Certifications such as Fairtrade , Rainforest Alliance , can provide reassurance that the coffee beans meet specific standards. These certifications guarantee ethical practices, environmental protection , and the absence of harmful chemicals.
By considering these factors and conducting thorough research, you can find the perfect Colombian organic coffee beans that meet your preferences and values.
Remember, the journey to finding the best Colombian organic beans is as enjoyable as the coffee itself. Embrace the exploration, savor each sip, and revel in the rich flavours that this exceptional coffee has to offer.
So, why wait? Indulge in the taste of Colombian organic beans today and elevate your coffee experience to new heights.