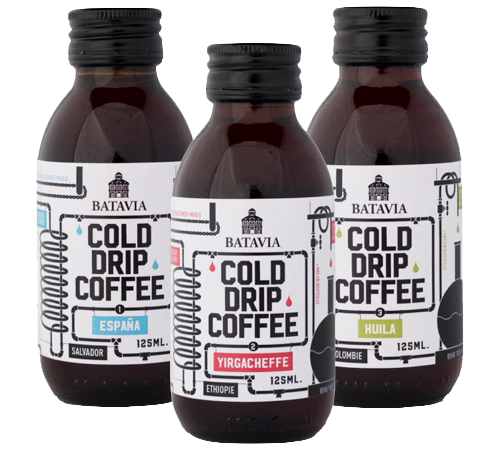 In just a few years, the Cold Brew has become the must-have summer drink all over the world.
Unlike traditional iced coffee, a Cold Brew coffee is made without heat and drip-filtered for around 20 hours .
The cold brew process extracts as many flavours as possible, giving your drink an intense and complex aromatic profile
Browse our selection of cold brew ready-to-drink coffee , including products by the brand Batavia .