Coffee & cappuccino spoons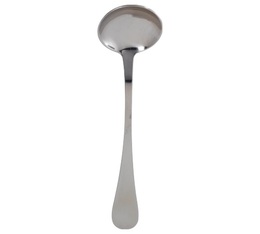 Stainless steel tea or coffee tasting spoon. The coating on the spoon will not add a metallic taste to your coffee, thus ensuring the most authentic taste possible.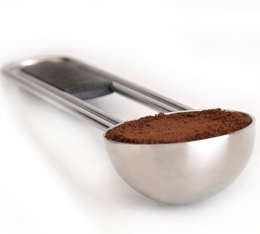 The Hotel Line BergHOFF coffee measuring spoon means you can prepare your coffee easily, quickly and without making a mess. As a bonus, this measuring spoon (made from 18/10 stainless steel with mirror-shine finish) will keep your coffee packet closed for optimum preservation of your coffee beans! There is also a spot (made from black ABS plastic and a rubber coating) to add your logo to the handle! Dishwasher safe.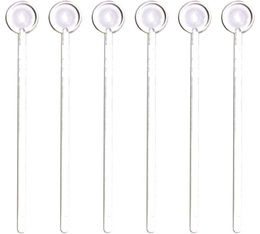 Try this set of 6 latte spoons by Bodum. These transparent plastic spoons are perfect for your latte macchiato or café liégeois!
Product(s) 1 to 3 / 3 (in total)