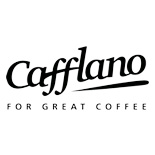 The flagship Cafflano "All-in-One" coffee maker has won 8 international awards since 2013. These awards can be attributed to Cafflano's commitment to innovation. This dynamic company wants to develop and produce a simple and cheaper way to make an excellent coffee everywhere.
Cafflano wants to satisfy customers on the go using new ways to make coffee.
Discover our whole range of travel coffee makers and manual drip filter coffee makers on MaxiCoffee.com.