Summon your inner barista!
Our ideas to enhance your coffee
To coffee lovers and coffee geeks, baristas and aspiring artists - to anyone who has ever asked us "how do we make pretty drawings on our cappuccinos?" - this month is all about the most artistic aspects of the coffee experience. What's on the agenda? Latte art, barista accessories and milk foams.
Say, how do you get a nice frothy milk?
The basis for latte art is foam. The secret? Use milk with a high protein and fat content. Choose whole milk or oat milk for the plant-based alternative.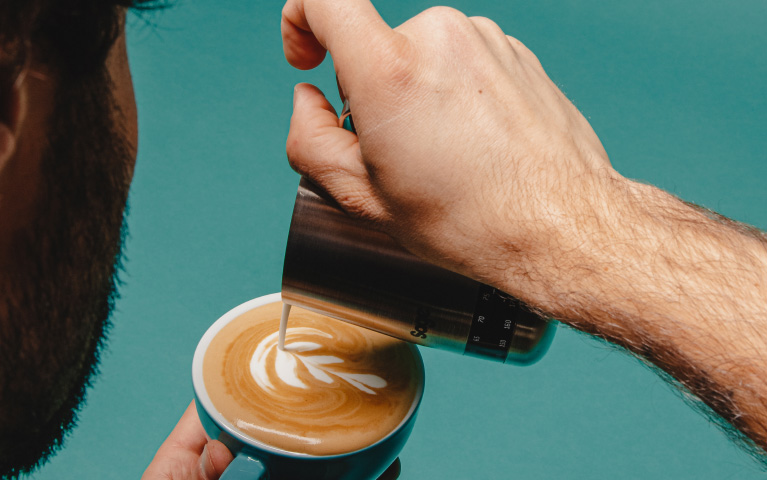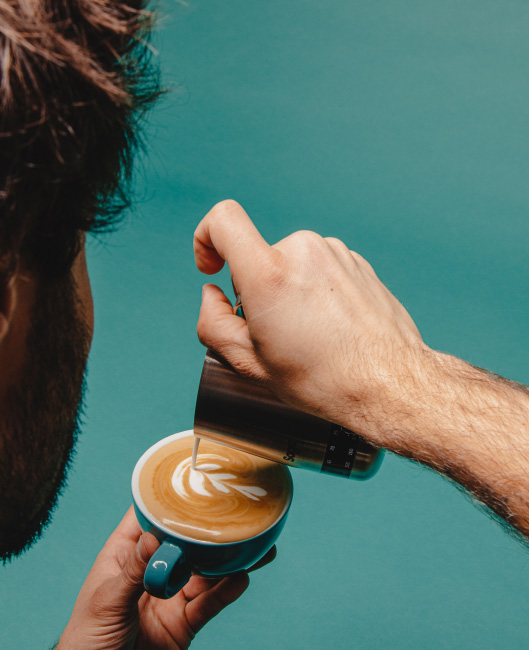 Fill a milk jug by half.
Place the tip of your steam wand close to the spout of your jug and just below the surface of the milk.
Once the milk has started to foam, dip your wand into your milk until it rises to about 2/3 of the jug.
Set your milk aside and wipe off your nozzle.
Tap your milk jug and stir to obtain a smooth, thick and even foam.
Free pouring, painting and other toppings
Now it's time for the technique! The best known way to draw figures on the surface of your coffee is to free pour*. The first step is to heat the milk while frothing it in a jug. Then you pour it directly into the cup and it is the movement of your jug that will create the figures. The Baristator milk jug, made of stainless steel, is very practical for mixing your milk and creating a fine foam, perfect for free pouring. The painting will complete your latte art: it consists in using a stylus** to paint in the cup, once the milk has been poured. Finally, complete your work of art by using a topping: chocolate sauce or chocolate powder for example.
Product(s) 1 to 39 / 48 (in total)