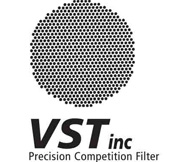 VST
VST Inc is a famous brand in the world of speciality espressos , designer of high precision filters as well as tools to check the caffeine levels in a cup.
VST has proven itself by being acclaimed by the best baristas in the world, and by being present at all the official Speciality Coffee Association of America and Speciality Coffee Association of Europe competitions where champions have enjoyed the quality of their filter.
Discover VST on MaxiCoffee.