MaxiSummer Special Offer:
Spend 39£ in this special summer selection and get a FREE MUG*!
(only 20 left!) +
10% OFF
with code
10SUMMER
- until 08/08/22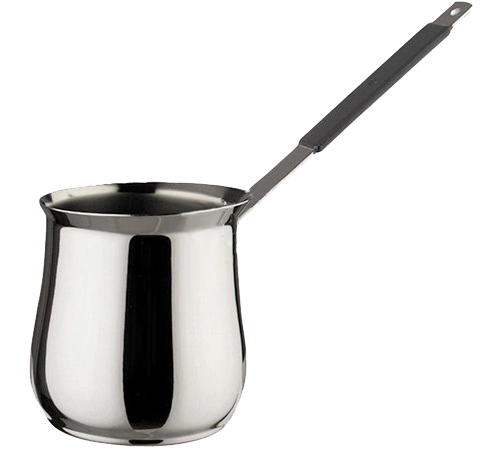 The Turkish coffee pot is one of the oldest coffee-making methods, appearing for the first time in the 16th century . Turkish-style coffee requires an extremely fine grind : finer than espresso. The Turkish coffee pot (also known as a Cezve ) offers a coffee with a beautiful brown foam and plenty of body .
Discover our range of Turkish coffee pots made from stainless steel and compatible with all hobs, including induction , for an authentic eastern coffee.