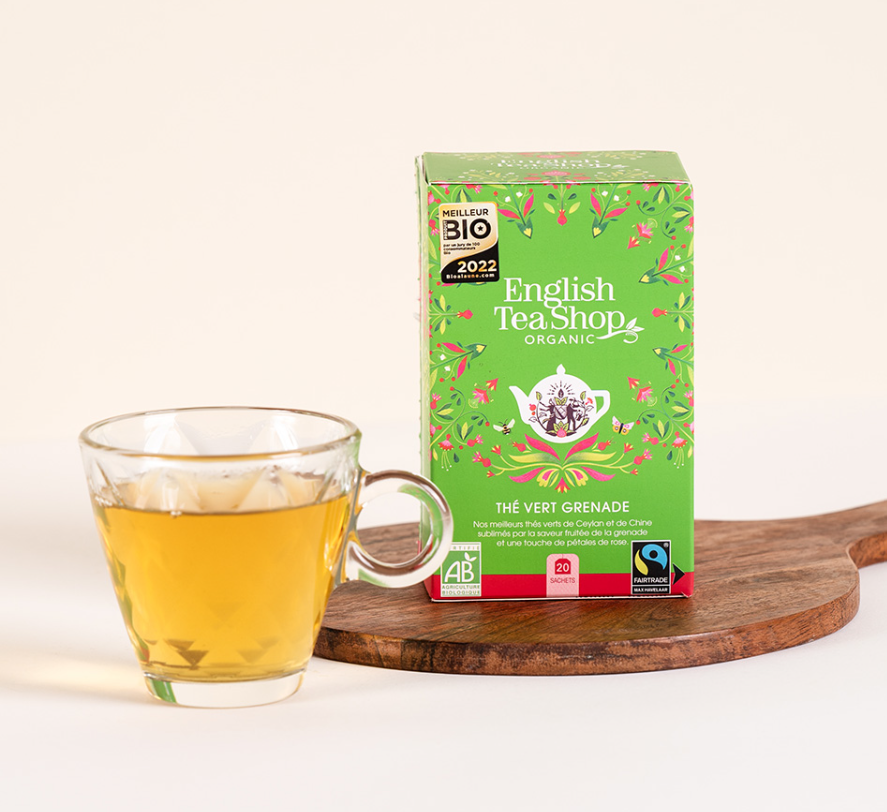 Selection of Ceylon teas
It is common when talking about Sri Lankan teas to hear the name " Ceylon " that comes from the island's old name .
This country nicknamed the " Tea Island " is the 4th largest producer of tea . Sri Lankan teas are classified in 5 grand crus . They come from the south of the island. Tea plants can grow at up to 2500m altitude. Plantations are organised in gardens like in India : Nuwara Eliya (the most prestigious of Sri Lankan teas, with bronze-coloured leaves, producing a clear drink with a flowery taste), Uva (growing at mid-altitude, the copper infusion releases a mellow and aromatic tea, it's the sweetest tea), Dimbula (this monsoon-infused tea offers a strong, astringent aroma with a light brown colour), Kandy (which grows in the low region, is a quality tea with full-bodied and astringent flavours), Galles (located in the south of the Island, delivers powerful notes and a beautiful aftertaste). Find all our tea references on MaxiCoffee.
Product(s) 40 to 78 / 111 (in total)
If you're a tea lover, you've probably heard of Ceylon tea, the popular beverage that hails from Sri Lanka. Sri Lankan tea is renowned for its unique and flavorful taste, as well as its high quality and purity. In fact, Sri Lanka is one of the largest tea exporters in the world, and its teas are enjoyed by millions of people all over the globe.
Sri Lankan tea is made from the Camellia sinensis plant, which is grown in the high-altitude regions of the country. The unique climate and soil conditions of these areas give Sri Lankan tea its distinctive taste and aroma, which is often described as bold, brisk, and full-bodied. The tea is also known for its bright, coppery color and its ability to retain its flavor and aroma even after being brewed multiple times.
The Different Types of Sri Lankan Tea
There are several different types of Sri Lankan tea, each with its own unique characteristics and flavors. Here are a few of the most popular:
Black tea: This is the most common type of Sri Lankan tea, and it's known for its bold, robust flavor. It's often enjoyed with milk and sugar, but it can also be enjoyed on its own.
Green tea: Sri Lankan green tea is less oxidized than black tea, which gives it a lighter flavor and a more delicate aroma. It's often enjoyed with honey or lemon, but it can also be enjoyed plain.
White tea: This is the rarest and most delicate type of Sri Lankan tea. It's made from the youngest leaves of the Camellia sinensis plant and is known for its light, floral flavor and its antioxidant properties.
At MaxiCoffee.com, we're passionate about bringing the world's best teas to our customers. That's why we're proud to offer a wide selection of Sri Lankan teas, including black, green, and white varieties. We source our teas from the finest tea estates in Sri Lanka, ensuring that you get the freshest, highest-quality tea possible. Plus, with our fast and reliable shipping, you can enjoy your favorite Sri Lankan teas in no time.