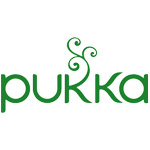 Pukka, organical and ethical tea
Pukka is a brand committed to providing the best organic teas & food supplements , rich in flavours and health benefits.
Pukka aims to preserve the planet with responsible, ethical products: Part of Fair For Life (a Fairtrade scheme), FairWild (protecting wild plant species and their natural habitats). Certified B Corporation. The brand also gives 1% of their turnover to environmental and social causes. MaxiCoffee is proud to present a range of wonderful Pukka teas and infusions !
Pukka | Organic Products
Pukka | Herbal Tea
Pukka | Tea Bags
Pukka | Organic Tea
Pukka | Green Tea
Pukka | Detox Tea
Pukka | Black Tea
Pukka | Chinese Tea
Pukka | Matcha Tea
Pukka | Tea Selection Box
Product(s) 1 to 37 / 37 (in total)