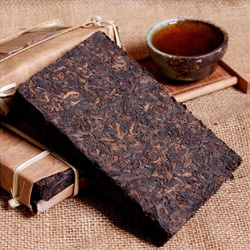 Our Selection of Pu Erh Teas
Pu Erh tea takes its name from its city of origin Pu Erh in the Chinese province of Yunnan. Pu Erh is a post-fermented tea.
The tea leaves are first oxidised and, after being pressed into balls, they undergo a long period of fermentation. Pu Erh is characterised by its strong notes evoking wild flavours, notes of leather and damp wood. This tea is low in theine and can be drunk all day long. Discover our wide range of plain or flavoured teas on Maxicoffee.com.
Product(s) 1 to 4 / 4 (in total)