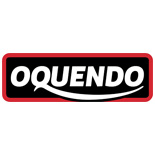 The Spanish brand Oquendo, located in the North of Spain, has over 20 years experience in the coffee roasting and Barista sectors.
Over the years, Oquendo has made its mark with capsules compatible with machines like Dolce Gusto or Nespresso. Quality and great prices guaranteed!
Discover our range of Oquendo capsules compatible with Nespresso, Dolce Gusto and coffee beans.