Number presents N°2 'Red Coffee': 100% Arabica from Peru & Colombia. For a balanced coffee with sweet notes of caramel and chocolate. This blend was especially assembled and roasted for espresso machines. Certified Organic. 1kg coffee beans.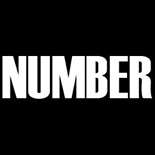 Number
The Number range of coffees was created and designed by a team of experts from MaxiCoffee, bringing together coffee experts, SCA coffee judges, artisan coffee roasters and baristas.
Their aim was to produce a coffee of impeccable quality for you to enjoy.
Maxicoffee Bestsellers Rank