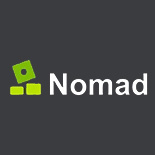 Nomad Espresso was the result of a Kickstarter campaign.
Their portable coffee maker was inspired by manual lever machines with the idea that how you don't need an expensive coffee machine to produce a very nice cup of espresso. 
The Nomad Espresso machine is a well-designed portable coffee maker, known around the world for delivering a top quality espresso wherever you have coffee and hot water !
Discover this product on MaxiCoffee !