Marley Coffee (reseller offer)
Home
Marley Coffee (reseller offer)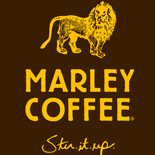 Bob Marley was originally from a farming background, giving him a deep respect for nature. His son, Rohan Marley, founded Marley Coffee to continue Bob's dream: return to farming and his roots.
Marley Coffee are gourmet coffees, their harvest is based on respecting nature and humankind.
Find on MaxiCoffee a range of Marley Coffee bulks, perfect for resellers.