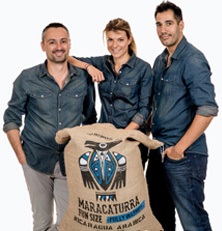 Our selection of Lavazza ground coffees
Lavazza ground coffees are for anyone who wants to enjoy a delicious Italian coffee.
Enjoy all the flavours of Lavazza ground coffee, which guarantees a rich and aromatic result. There is a large choice of references and formats. Lavazza is known for its 100% Arabica range. The careful selection of beans gives you a rich result and a balanced coffee with floral notes. Take advantage of the opportunity to select other ground coffees on MaxiCoffee .
Product(s) 1 to 6 / 6 (in total)