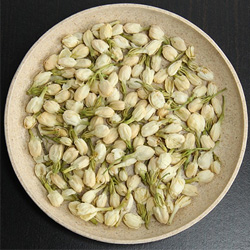 Jasmine tea is one of the oldest blends, drunk for many generations in South East Asia.
This blend can be black tea or white tea but generally, Jasmine is paired with green tea . Tea leaves are blended with jasmine flowers to reach a perfect balance.
This tea has delicate and unmistakable taste with a number of benefits, such as relieving stress and tension.