Insulated bottles & flasks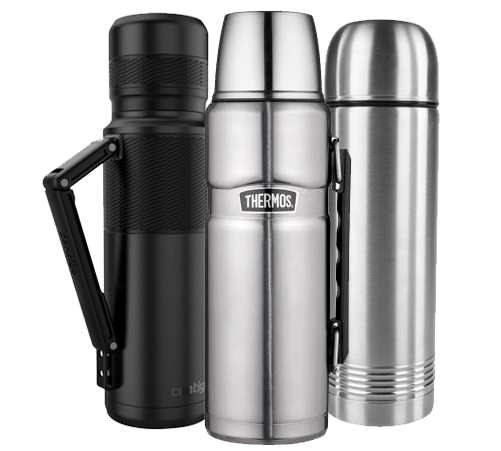 An insulated bottle or flask is the product you need to keep your drink cold or hot on the go.
Thermal bottles and flasks are generally all 100% leakproof, so your choice may be made based on how long your drink will stay hot or cold.  This depends on the insulation system (like  double wall ) and the brand ( Thermos , THERMOcafé , Qwetch , etc..). 
MaxiCoffee has a good range of insulated products including tea infusing bottles, travel presses, tumblers, flasks... with different sizes to suit your needs.