Francis Francis - Illy
Home
Francis Francis - Illy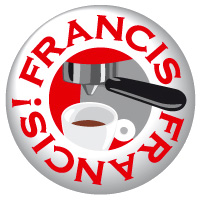 The Francis Francis! domestic espresso machine was created in 1995 by Francesco Illy.  
All Francis Francis ! Project X models (X1, X3 Trio, X5 and X6 Trio) were created by famous Italian designer & architect, Luca Trazzi.
On MaxiCoffee, you will find an extensive range of Illy Iperespresso capsules compatible with your Francis Francis! machine, at the best prices!