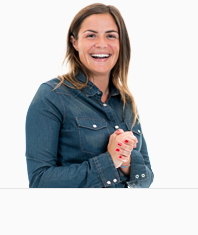 Meet Camille , our  coffee expert
Since 2007, MaxiCoffee has been offering a wide range of flavoured coffees  to satisfy everyone's tastebuds! We have carefully selected the best brands to guarantee quality and a wide range of flavours.
Discover products from:  Maison Taillefer , B ialetti or our own MaxiCoffee selection .
Many flavours available: chocolate, vanilla, hazelnut, caramel, maple syrup, cherry, plum etc... The choice is practically infinite!
You'll find our flavoured coffees in different formats : coffee beans , ground coffee , Senseo and ESE pods  or Nespresso-compatible capsules .