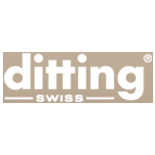 Ditting - Swiss precision at the service of the coffee industry.
The Swiss brand was founded in 1928 to offer high quality, innovative and competitive products for the coffee industry. Ditting has always successfully followed market trends, allowing it to create products always at the cutting edge of technology. They have played an important part in the global distribution of high-end professional coffee grinders fitted with sturdy grinding blades and precision dosage devices.
Find on MaxiCoffee spare parts such as blades, to increase the lifespan of your grinder!