Comptoir Français du Thé
Home
Comptoir Français du Thé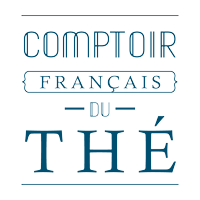 With a wealth of experience spanning more than 25 years, Comptoir Français du Thé draws on its resources and knowledge to offer quality teas to its consumers.
As a representative of the French tea market, the brand is privileged to have close relationships with stakeholders in producing countries. This guarantees total transparency of its products, from field to cup! 
Comptoir Français du Thé wants to "Faire du Beau et du Bon" ("Create something beautiful and tasty"). The brand has built and established a fine reputation throughout the years.
Discover natural teas, flavoured teas,  herbal teas & rooibos, iced teas in various format : loose leaf teas, tea bags etc...