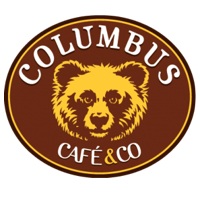 Our Columbus Café & Co selection
Established in all four corners of France for over 20 years, the Columbus Café & Co coffee shop chain delights the most distinguished of taste buds with hot drinks made by expert baristas.
Columbus Café & Co  shares their coffee shop experience through a range of unique coffees, including delicious flavoured coffees ; Enjoy the Columbus Café & Co experience at home with Dolce Gusto-compatible pods ,  Nespresso compatible capsules , Senseo soft pods and coffee beans . For new gourmet flavours in your espresso including Chocolate cookie,Vanilla Macadamia, Salted butter caramel and many more! 
Columbus Café & Co | Flavoured Coffee
Columbus Café & Co | Nespresso pods
Columbus Café & Co | Dolce Gusto pods
Columbus Café & Co | Tassimo pods
Columbus Café & Co | Senseo pods
Columbus Café & Co | Hot Chocolate
Columbus Café & Co | Coffee Beans
Columbus Café & Co | Cheap Coffee Beans
Product(s) 1 to 56 / 56 (in total)