Carré Suisse
Home
Carré Suisse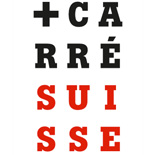 With Carré Suisse you will travel. From Costa Rica to Trinidad, Madagascar and India, you will travel the world. Carré Suisse chocolate is made of the best cocoa beans . With Carré Suisse you will enjoy a high quality chocolate .
All bars are made of three main varieties of cocoa beans: Trinitario, Criollo and Forastero. They come from various countries such as Peru and Haiti.
Carré Suisse is committed to the quality of its products and offers 100% pure cocoa butter chocolate , 0% lecithin and 0% palm oil.