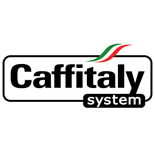 Discover our wide range of Caffitaly capsules especially designed for Caffitaly capsule machines: Nautilus S06HS, Espress&Co S04, Murex , etc.
Each capsule contains 5g of ground coffee (or tea / hot chocolate ): the perfect amount to preserve the taste and flavour of each blend and take full advantage of the technology in the Caffitaly system.
Caffitaly capsules are made from a selection of high quality coffees. Their machines are pre-set to the ideal pressure for the best extraction.