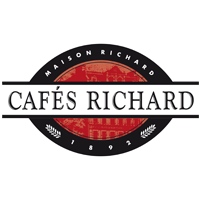 Our Cafés Richard Capsules
Cafés Richard is part of the French tradition of artisan coffee roasters .
Every detail is studied to produce quality coffee: the selection of green coffee beans, traceability, rigorous transformation process of raw materials and numerous quality checks. This all contributes to Cafés Richard 's reputation as a renowned coffee roaster. Cafés Richard have developed a large range of products : premium coffee capsules , FAP capsules , tea FAP capsules , etc... All those coffee capsules contains coffees from the best origins to offer incomparable flavours .
Product(s) 1 to 10 / 10 (in total)