Brûlerie D'Alré
Home
Brûlerie D'Alré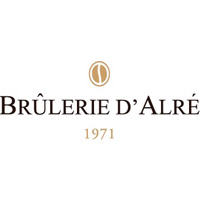 Brûlerie D'Alré was created in 1971 by the Hébert family in France. 
The company has maintained an innovative spirit, always in search of the best, with a subtle dose of magic and passion.
Brûlerie D'Alré is constantly evolving, with a really diversified approaches to coffee roasting.
On MaxiCoffee, you will find a range of delightful coffees from Brûlerie d'Alré sold as ESE pods or coffee beans.