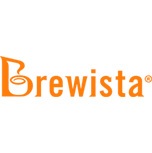 Brewista, a specialised brand of slow coffee accessories, was created in 2014 in the United States by coffee geeks for coffee geeks !
Every element of their product design is aimed at producing the best cup of coffee possible. 
Find Brewista products on MaxiCoffee : coffee drippers, barista scales etc...