The Blendtec Rapid Rinse Station provides a fast and effective way to rinse, dry and store Blendtec jars. Stop wasting time over to the sink and save water. Jars not included. Free delivery. 1 year warranty.
Rapid Rinse Station for Blendtec Jars
The Rapid Rinse Station allows you to rinse and dry up to 3 jars without using the sink.
You can stack 2 jars on the drying platform and a jar on the rapid rinse platform.
The Rapid Rinser does not require a power connection.
Features
6-foot supply hose with quick disconnect
Tool-free disassembly of the body for easy cleaning, simply unscrew the nozzle with fingers
Easy operation simply push down to trigger valve and begin cleaning
Simple magnetic switch – no electronics to fail
Suction cup mounting feet make it stable in wet environments
Optimised for cleaning Blendtec jars but also works on cups and bottles
6″ x 6″ x 4.25″ with 6-foot supply hose with 3/8″ compression fitting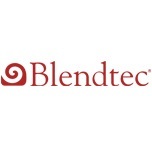 BLENDTEC
BLENDTEC is a leading product in the blender market. The brand distributes and provides professional machines to the largest coffee shop chains in the United States and around the world.
Blendtec advertising : Successful marketing campaigns often elude professional machine manufacturers. Blendtec is the exception this year. You only need watch the small film above which has been widely shared on the Internet via YouTube and Dailymotion. Its offbeat tone has proven its worth; now everyone is talking about BLENDTEC !
Maxicoffee Bestsellers Rank