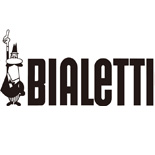 The famous Italian brand Bialetti is not just specialised in Moka Pots - they also make capsules machines. 
Here at MaxiCoffee, you will find a range of  coffee capsules  by Bialetti, all designed to make a good espresso! 
Bialetti capsules  are only compatible with all new generation of Bialetti coffee machines: Smart, Break automatic, Mokona, Opera etc...
MaxiCoffee offers a large choice of Bialetti capsules at the best prices so you can make a real Italian espresso . Happy tasting!
Bialetti capsules coming back in stock soon
Product(s) 1 to 28 / 28 (in total)