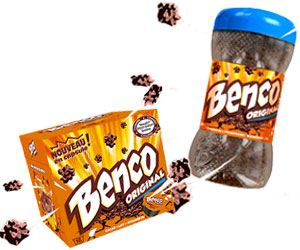 The Benco adventure began in 1967, spreading its good cheer with a new formula of chocolate powder in the form of gourmet granules.
Benco is very popular in France with both old and new generations.
Succumb to the rich flavour of a tasty hot chocolate - also available as Dolce Gusto pods ! 
Benco | Dolce Gusto pods
Enjoy Benco hot chocolate!
Organic Hot Chocolate
5 x 12 Dolce Gusto compatible pods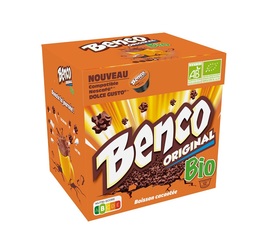 Benco Organic Hot Chocolate
Nescafe® Dolce Gusto pods
Box of 12 capsules
Benco | Toppings & Sauces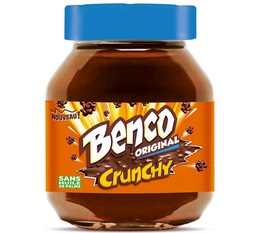 Go back to your childhood with Benco's crunchy chocolate spread. This pread is made without palm oil with crunchy Benco granules! 750g chocolate spread.
Product(s) 1 to 3 / 3 (in total)