Authentik Bordeaux : Cold Brew C
Home
Authentik Bordeaux : Cold Brew C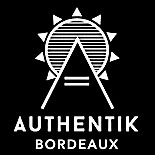 Authentik Bordeaux is a new brand from France created by 2 friends, Oswald & Rémi, both passionate about coffee. They wanted to bring something new to the Soft Drinks market and make Cold Brew coffee popular as a refreshing, natural energy drink.
For their Cold Brew products, Authentik Bordeaux only uses Specialty coffees that meet very high selection criteria. All made in Bordeaux, France.
Discover the Authentik Bordeaux Cold Brew range on MaxiCoffee.com !