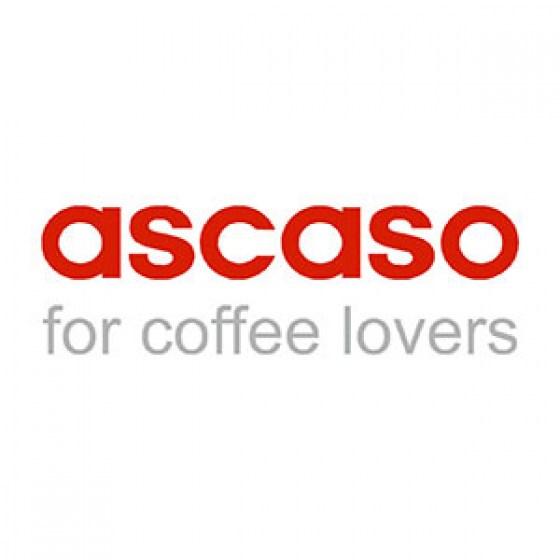 Ascaso has almost half a century of experience in the field of coffee and espresso machines. In 1952, Jesus ASCASO earned his stripes at Gaggia Spain and founded Ascaso in 1962, a company specialised in selling spare parts for coffee machines. The company developed until 1997 (3000 parts, 3000m2), when Ascaso launched their coffee machine manufacturing project: in 2000 the range was launched...
MaxiCoffee distributes spare parts for Ascaso manual espresso machines like the Dream, ARC, Barista At Home or even Basic Plus, as well as dedicated barista accessories. 
Ascaso | Spare parts - Filters - Seals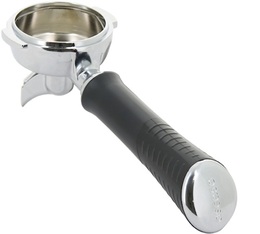 1 cup brass portafilter by Ascaso. Also compatible with Ascaso Steel, Bar and Barista espresso machines.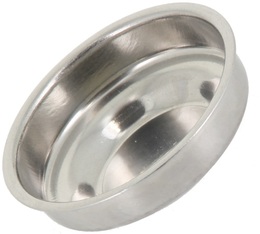 This blind filter by Ascaso (also known as a backflush disc or blanking disc) is an essential accessory for cleaning your Ascaso Dream espresso machine with the appropriate detergent such as Puly Caff or Joe Glo.
Ascaso | Barista accessories and Latte art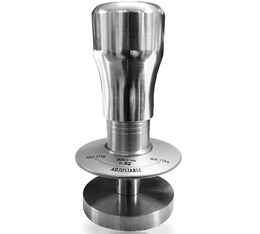 Base: flat
Diameter: 57 mm
Dynanometric
Material: stainless steel
Weight: 310 g
Product(s) 1 to 3 / 3 (in total)