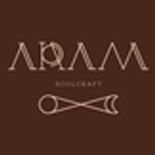 Our selection of Aram products
Aram Coffee is a brand from Brazil with a unique concept : transforming the espresso coffee maker into a work of art.
Their products are handmade by local craftsmen, using noble materials including wood. The Aram espresso maker is a really desirable object for coffee geeks and lovers of beautifully crafted objects.
Aram Coffee | Manual Espresso Machines
Aram Coffee | Travel Coffee Maker
Aram Coffee | Eco-Friendly Coffee Break
Product(s) 1 to 4 / 4 (in total)