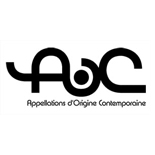 Our selection of AOC products
The AOC brand (Appellations d'Origine Contemporaine) was created in France in 2005 by François Sourisseau and Olivier Brohan.
AOC is dedicated to people looking for innovative products at an affordable price, products with atypical designs. The brand offers very wide ranges of everyday objects, mugs, cups, candle holders, decorative slates, small mirrors ... Discover our AOC selection on MaxiCoffee!
Product(s) 1 to 6 / 6 (in total)