Éditions Maxicoffee.com
Home
Éditions Maxicoffee.com
Coffee Spirit is the first magazine to be launched by MaxiCoffee. Dive in to the beautiful world of coffee, tea and chocolate.
Whether you are a novice or expert, this magazine is for anyone who wants to learn more about our world.
Discover all our magazines and recipe books on MaxiCoffee.com.
Éditions Maxicoffee.com | Barista accessories and Latte art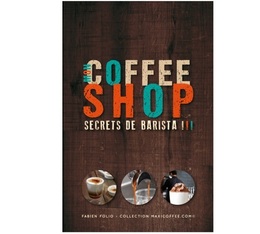 Book written in French. Are you a coffee nut, a lover of fine food and a fan of beautiful machines? Do you like the latest cocktails with coffee, tea or chocolate flavours? Dive into the latest book by Fabien Folio - "Mon Coffee-Shop - Secrets de Barista" - which reveals the art of creating incredible recipes and creative cocktails with elegance and simplicity. Immerse yourself in the world of gourmet coffee and awaken the Barista in you!
Product(s) 1 to 1 / 1 (in total)