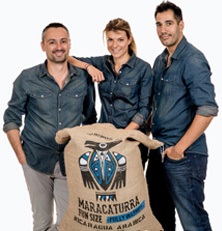 Discover our products on sale at MaxiCoffee
On this page, enjoy our best MaxiCoffee promotions .
Good coffee doesn't have to be expensive. Take advantage of our great deals on coffee, coffee beans, tea and promotions on coffee machines and accessories . Our experts look for the best products and Claire, our bargain hunter, brings together her best offers here.
You can also subscribe to our newsletter so you don't miss our tips and great deals on coffee and coffee machines. All products in MaxiCoffee promotions in coffee machines, coffee, tea, capsules and pods, accessories and isothermal. Also discover our good deals: used coffee machines checked and reconditioned by our experts, or the coupon codes from the moment.
Product(s) 1 to 39 / 50 (in total)