George Cannon Tea
Home
George Cannon Tea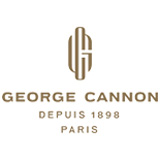 The history of the George Cannon Tea House began in 1898 when George Cannon, a British citizen, married a French woman and subsequently created an eponymous tea trading company in Paris.
In 1970, André Scala bought the company and in 1978 his son joined him at the helm. It was his son who quickly realised that further growth of the company could be achieved by venturing into the flavoured teas market, and as a result, he persuaded his father to invest in the area. It was the start of a successful era.
Unknown to the general public for a long time, the tea house succeeded in developing a unique style and today boasts more than 500 original high quality teas as well as a range of flavoured teas.