1336 (SCOP TI)
Home
1336 (SCOP TI)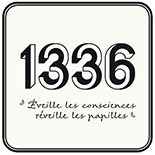 1336 is a very iconic French brand of natural and organic teas and infusions with natural ingredients. Made in France, in Gémenos, near Marseille, by around 60 employees from the SCOP TI cooperative (former employees of the Fralib factory), the brand privileges local products to cut carbon footprint and respect the geographical criteria needed to ensure the quality of the plants they use. SCOP TI wants to support French organic farming and strengthen local agriculture.
1336 from SCOP TI offers a range of flavoursome natural teas, flavoured teas and healthy infusions. 
Note: Teabags (boxes) are not individually wrapped while (refill) sachets are individually wrapped.