Thermal bottles and flasks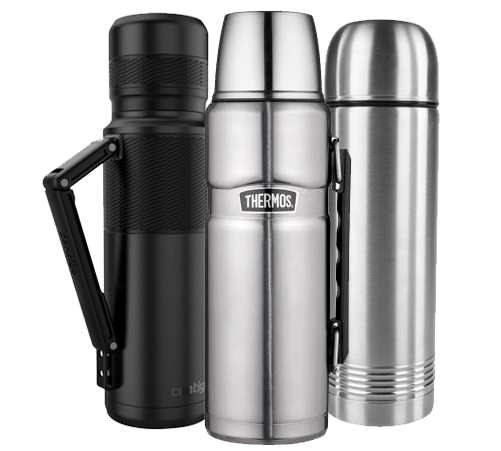 The thermal bottle or flask is the product you need to keep your drink cold or hot.
Thermal bottles and flasks are generally all 100% watertight, so your choice may be made based on how long your drink will stay hot or cold. This variable depends on the insulation system (double wall) and the brand (Thermos, THERMOcafé, Qwetch, etc.)
If you are looking for smaller volumes, try our thermal mugs, while if you just need a lightweight, watertight solution, browse our hydration bottles.