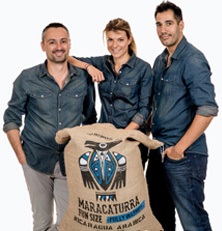 Discover our selection of Starbucks ground coffees
Our experts have selected the best Starbucks ground coffees at the best prices to offer you a delicious coffee break.
Starbucks coffees are renowned for their varied roast profiles and genuine craftsmanship. Enjoy a tasty coffee with rich and varied aromas . Also, discover our entire range of ground coffees on MaxiCoffee.
100% Arabica
Nutty notes
American roast
200g ground coffee
In stock, dispatched within 48h
Product(s) 1 to 1 / 1 (in total)